Optimizing Partner Engagement Part 3: Measuring Partner Engagement



Over the past 12 months, B2B channel brands have invested in a wide range of technologies to better engage with partners and drive demand. However, tracking, measuring and reporting on partner engagement is still a challenge. Assessing partners against indicators of strong and weak engagement during each phase of the relationship is an important tool for gauging the health of each partner relationship and (in aggregate) the entire channel.
Engagement must be managed and measured in different ways as the brand/partner relationship matures. Partner engagement is a predictive indicator of partner productivity that can be modeled and measured. For that purpose, brands need to decide on a timeframe within which to track partner engagement, production, and mindshare.
When examining partner engagement in B2B channels, results can be ambiguous. In fact, brands often develop engagement programs without planning how to measure their impact and or identify deficient elements within channel programs where additional investments should be made in order to increase engagement.
Once organizations understand who is being engaged, how often and to what degree, the next challenge is identifying how to create more impactful engagement with target entities. This challenge can be met only through a data-driven understanding of how tactics should be organized and sequenced to drive better results. In this webcast, we provide a framework for tracking and measuring partner engagement and loyalty.
During this track, attendees will discover how to track, measure and report partner engagement, taking away:
Why it is more critical than ever

Engagement parameters, tiers or thresholds, and time frames

Leading and lagging indicators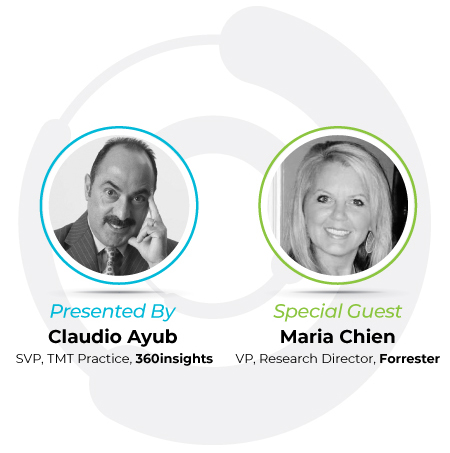 Maria Chien


VP, Research Director,

Forrester
Maria is VP and Executive Advisor leading the Channel Marketing Strategies practice at Forrester. She is a recognized industry thought leader in B2B channels and her experience defining and implementing channel marketing strategy is frequently sought-after as a keynote speaker balancing best practice concepts with prescriptive advice.
Prior to joining Forrester | SiriusDecisions, Maria spent the majority of her career at Sun Microsystems, Inc., holding leadership roles in global channel marketing, partner programs and services, and field marketing. Her experience encompasses all stages of partnering strategy, levels of program maturity and spans a wide variety of partner types with a focus on monetizing those partnerships through joint revenue opportunities.